There is Always a Reason to Smile!
Luma Orthodontics in Escondido, CA
Welcome to the orthodontic office of Dr. Zahra Hassantash! Here at Luma Orthodontics, our goal is to provide personalized and customized treatment, and superior results to each of our patients. We are proud to offer orthodontic care in Escondido and the surrounding areas.
At Luma Orthodontics, we provide the highest quality custom orthodontic care to patients of all ages. Whether you are interested in early orthodontic treatment, Invisalign, Spark Clear Aligners, or braces for all ages, including adult orthodontics, Dr. Hassantash sees every patient herself and she will take time to answer any questions that you have!
We Use Cutting-Edge Technology
We believe that each patient is unique and their treatment needs to be customized according to their individual needs. Dr. Hassantash ensures every one of her patients receives the best orthodontic treatment available which is why she uses the latest cutting-edge technology.
Treatments offered include:
Contact Our Office Today
Call us at (760) 993-05862 to schedule an appointment. We accept all major insurances and will make sure to maximize any insurance benefits you may have. Dr. Zahra Hassantash and her experienced team are thrilled to start this journey with you!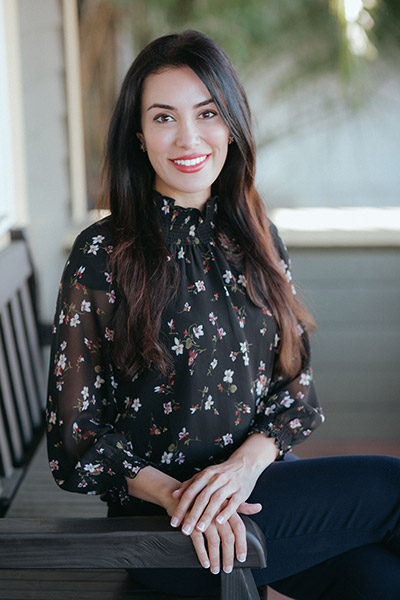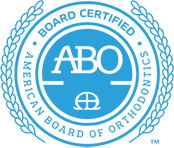 Dr. Zahra Hassantash offers all patients with personalized, high quality orthodontic treatment. At each of your visits, she will personally see you, including the short appointments. She will take the time to answer any questions to come up during your orthodontic treatment. 
Read What Our Happy Clients Have to Say!
MK Legal Group
★★★★★
Great orthodontist. Very skillful, besides manner, she explains everything very well and gives us time to ask questions.. highly recommended.
Mashid M
★★★★★
I would recommend Luma Orthodontics to everyone! Beautiful smiles are created here! A friendly environment with experienced orthodontist and very kind!
Olivia Arey
★★★★★
Dr. Zahra Hassantash is my favorite orthodontist! I had braces when I was a child many years ago and my teeth have since shifted as I enter my 30's. She is extremely knowledgeable and is at the forefront of latest research and knowledge on best practices. I trust her above everyone else and know I am in the best hands when I see her.
Sally Farah
★★★★★
With so many orthodontists in Escondido, I did a lot of research for where to get a consultation. I found this office based on reviews and was very happy with the experience so far. Dr. H has given me so much information and time for my braces treatment, which was extremely helpful. I highly recommend this office for orthodontics.
Joy Hart
★★★★★
If you are looking for a great smile, someone who cares, and an awesome overall experience of comfortability during your smile journey, Luma Orthodontics is the place to be! Dr. Zahra is so sweet and a great orthodontist! She and her team will make sure you feel welcomed, cared for, and happy with your smile! I highly recommend Luma to people of all ages!
Jasmin Fernandez
★★★★★
Amazing orthodontist!!! My family is so glad we got recommended to Luma Orthodontics, Dr. Zahra and Vannesa are so kind and thoughtful of their patients. Def the best orthodontics out there 🙌🏼
Prince Mushroom
★★★★★
I had a magical time. She's very nice and I enjoyed my time here, super friendly and their work is fast and comfortable. No pain or discomfort, they made me feel at home.I got my pallet expander and soon my braces. I'm very excited for my next visit!
Diana Mendoza
★★★★★
Great experience ☺️
Farnaz Younessian
★★★★★
I wholeheartedly endorse Dr. Hassantash as an exceptional choice. Not only is she a delightful individual, but her prowess as an orthodontist is truly commendable. Her extensive knowledge and remarkable skills in the field are evident in the outstanding care she provides. I am truly impressed with her expertise and care.
Miguel Valenzuela
★★★★★
I love my braces 😊
Desire Valenzuela
★★★★★
I love my braces, thank you Dr H
Mina Katchooi
★★★★★
Dr Hassantash is an amazing orthodontist. You receive the best orthodontic care at her office. Highly recommended.
Anna Sporysheva
★★★★★
I came to this office to ask about doing braces or Invisalign and it was a great experience. The doctor gave a few options and explained everything in detail. I highly recommend!
Ronak Mody
★★★★★
Dr. Zahra took great care of our family! They've been so accommodating and she really takes the time to listen. Highly recommended!
Lou Martinez
★★★★★
It was a pleasure to work with Dr. Zahra Hassantash. I worked shoulder to shoulder with her as a Registered Dental Assistant. She's an excellentOrthodontist. She cares for her patients, and communicates with her patients about their treatment very well. She's knowledgeable with the latest education and technology with Orthodontic Braces and Invisalign. She attains her expertise and techniques through continuous education and attending Orthodontist conferences. Her patients are always satisfied with their smile after their treatment and appreciated her work. If you want an Orthodontist that cares and have a great smile. She is the right professional Orthodontist for you. I recommend her over and over and you will not be disappointed.
See our beautiful state-of-the-art office!